Year Released: 1980
Date purchased: circa 1989
Paid: $300
I found this in a pawn shop. It has one missing button, but it is in excellent condition. I've been a fan of the Human League's "Don't You Want Me?" since I first heard it on the radio in 1982. The LM-1 was a big part of that record, as all the drums on that song were played by it.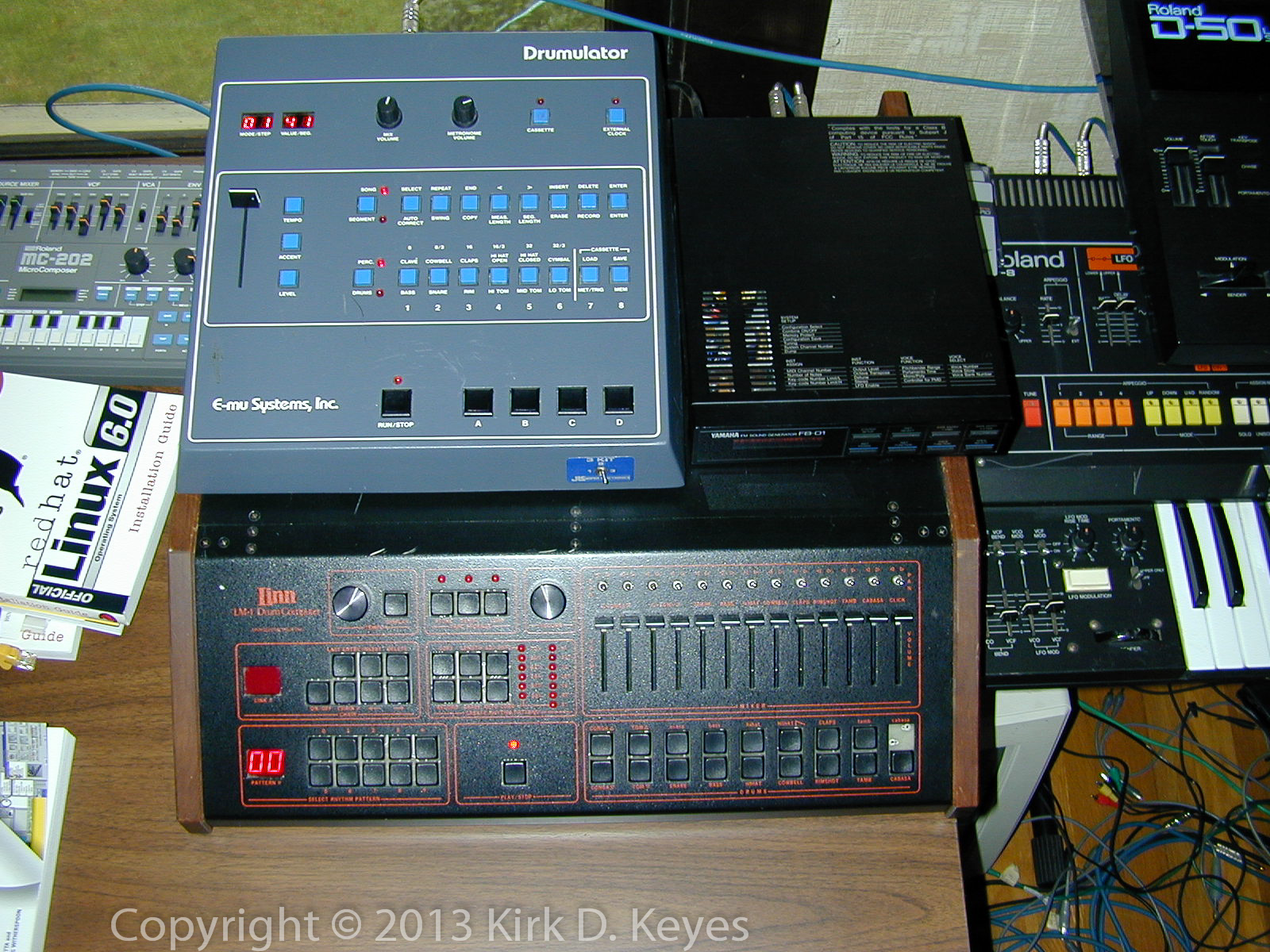 Here's a photo of the LM-1 taken in 2000 – with a couple of other items:
Update –
The Button was replaced with a new switch and cap from Bruce Forat. And then, it was sold and shipped off to the UK in the fall of 2022.